Step-by-Step to the rounds:
Create an Account
Although not currently required to view the rounds, you should create an account to track the talks that you have viewed, and to allow you to receive CME credit. Create an account if you don't have one yet, and log in prior to viewing a talk to obtain credits. You can also select the "Remember" box to have the system log you in automatically when you return.
Make sure that QuickTime is correctly installed, and that sound is turned on.
To verify your QuickTime installation, click here. If there are any problems found, a fresh installation of QuickTime takes only a minute or two, and usually solves all QuickTime problems. QuickTime currently works well with all versions of MacOS (including MacOSX), and all versions of Microsoft Windows (Win95/98/NT/2000/XP).
Note-- If QuickTime installation fails on your machine, or if you have sound or video problems when viewing the presentations, please see the "Frequently Asked Questions" section of the website.
Click on a slide icon for a "Medicalrounds" presentation.

(The other style of icon, with a small slide and a globe, indicates a free online presentation that is not created or hosted here.)
Next you'll see the 'presentation page'.
This has details about the presentation, and any extra files that the presentation offers.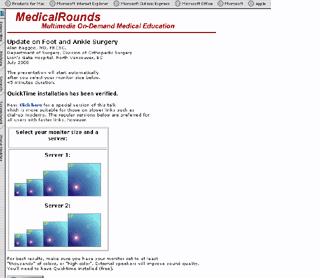 Click on your desired presentation size, and server.
Click once on the size you wish (note - no more clicks are needed from here on). The larger sizes look much better and the images are easier to see, so if the selected size doesn't fill your monitor screen, try a larger size. There are several different high-speed servers with wide-bore internet connections; if one server seems slow from your location, you can try another.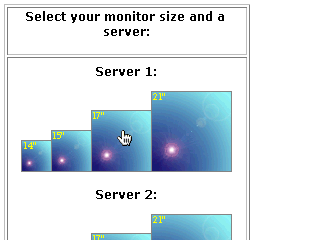 The show will begin...
The presentation will start automatically from this point. Here's what you will see:
a) The software opens a new window, at your selected size: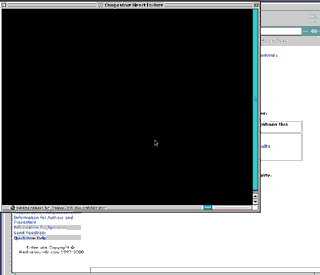 b) After a brief pause, the QuickTime logo will appear in the window - once you see this, you know everything is technically working fine: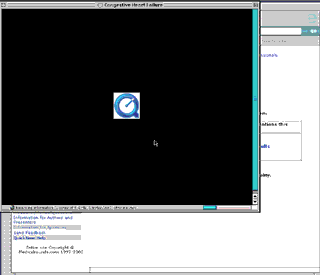 c) The 'presentation frame' will appear, with the presentation controls, once your computer has downloaded the initial portion of the talk: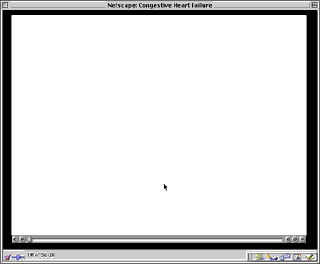 d) And then the presentation will start automatically, with synchronized slides and audio. (It may take up to 120 seconds from the time you have clicked on your selected presentation size to see this screen, but with current internet connections, the presentations will begin in less than 15 seconds.)
If there seems to be a problem, the first step is to check your QuickTime installation. A fresh installation of QuickTime takes only a minute or two -- note that if you're running a system with WindowsNT, you'll need to have an administrator password to install Quicktime. Your local I.S. department should give you this password if you need it - or ask them to update your systems with Quicktime.
If you have trouble getting past the "log in" dialog box, you are probably entering your email address and password incorrectly - make sure your caps lock key is off, and that you're entering the information exactly as you initially gave it - no punctuation. The system can also email you a password reminder if needed; see the "login" area for the link to this feature.
If you're stuck, please send email to our techsupport department, detailing your problem.